The Lancaster County Area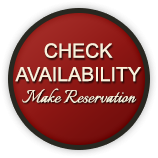 Lancaster County, located in the heart of Pennsylvania, is a top destination for relaxation and recreation. Come to connect with friends and family or unplug and enjoy the simple beauty of the area. Enjoy the vibrant, emerging social scene or explore our deep, historical roots.
Click to view the current events in Pennsylvania Dutch Country.
THE TOWN OF STRASBURG
The historic village of Strasburg was originally established in the early 1700s when it prospered as a stagecoach stop between Philadelphia and Lancaster. Soon taverns sprang up to provide overnight accommodations and entertainment.
With the establishment of more schools, a post office and a church during the late 1700s and early 1800s, the community grew and the town soon became a place where observers can see the preservation of Swiss, German, Georgian and Federal architecture. Visitors to Strasburg still experience the same old-town charm that was established hundreds of years ago. The town offers tourists warm bed and breakfasts, historic taverns and inns, quaint cafes and local shops.
Strasburg is also a center for railroading enthusiasts, and it boasts one of the top railroad museums in the world. There are five entertaining train venues, all within a mile or so of each other: The Railroad Museum of Pennsylvania, the Choo Choo Barn (a 1,700 sq. ft. custom model train display), the National Toy Train Museum (a world-class, interactive collection of toy trains), and the Red Caboose Motel & Restaurant (where people can eat and sleep on refurbished railroad cars).
Additionally, tourist favorites like Sight and Sound Theatres, the American Music Theatre, Dutch Wonderland, numerous outlet shops and a variety of historical sights are only miles away.